Have you ever run across artwork that you couldn't stop thinking about? That's how it's been for me with the covers of Asia magazine done by artist Frank McIntosh in the 1920s and early '30s. I had never heard of either the publication or the artist until a few months ago - and wow, little did I know what I had been missing.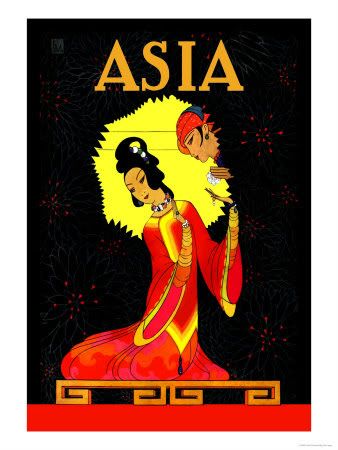 The Princess Badour by Frank McIntosh, 1926
 Asia magazine, published in the United States, was devoted to making Americans more aware of the cultures and current events of the Far East. It was the brainchild of young adventurer Gertrude Emerson Sen - a descendent of Ralph Waldo Emerson - who would later take off on a trek around the world and settle down in the Himalayas.
As she steered the magazine through its first few years, the covers were modest. But by 1926, a 25-year-old illustrator named Frank McIntosh was on the scene, turning out striking Art Deco images in full color.
 McIntosh, who grew up in Oregon and graduated from the California School of Fine Arts, brought Asia magazine to new heights in the next few years with his hauntingly beautiful covers.
I've included a few of them here, but there are even more over at Art.com. To see more of McIntosh's work at Art.com,
click here.
I can't decide which one I like best. How about you? 
 
Chinese Fairy Tale by Frank McIntosh, 1927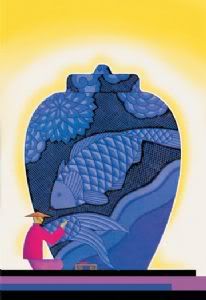 Craftsman by Frank McIntosh, 1928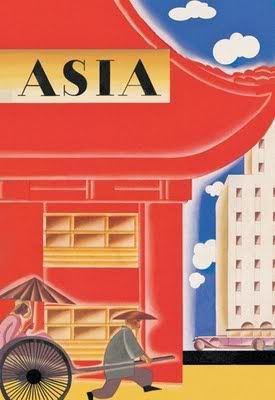 Innovation by Frank McIntosh, 1932

Burma - Gossip by Frank McIntosh, 1926

 
Old China by Frank McIntosh, 1930







 







If, like me, you just have to have one, all of these - and many other reasonably priced McIntosh prints - are
available at Art.com
in a variety of sizes. To see them,
click here.
You'll also be able to see the colorful Hawaiian illustrations he did for cruise line advertising and menus.